Our finest LAVENDER roses. Arranged in a tall tulip vase with lush greens and light colored accent flowers to highlight all of their beauty.
Available in 1, 2, 3, 4 dozen increments.
When ordering 3 or 4 dozen, arrangement is designed and delivered in a equisite extra large vase that is guaranteed to "wow". All come with a handmade premium bow.
1 Dozen - As Shown

FD-RSLV

2 Dozen

FD-RSLV

3 Dozen w/Ultra Prem Vase

FD-RSLV

4 Dozen w/Ultra Prem Vase

FD-RSLV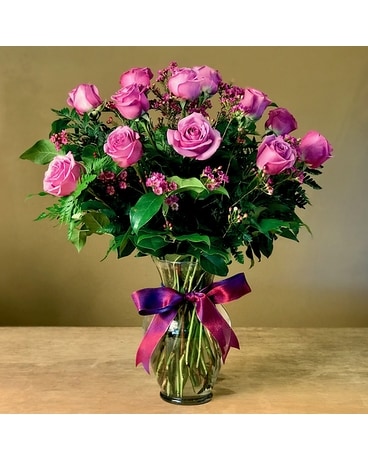 1 Dozen - As Shown - $99.95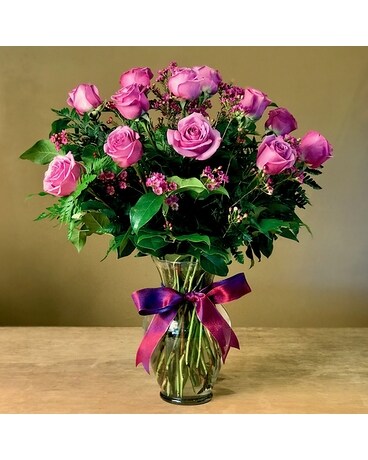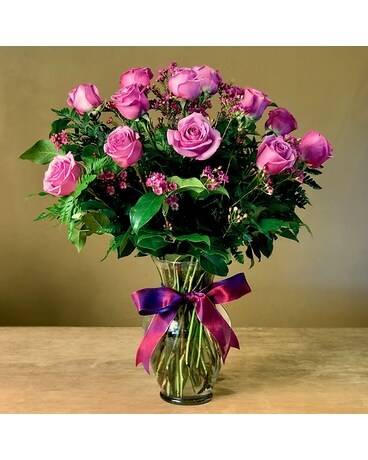 3 Dozen w/Ultra Prem Vase - $249.95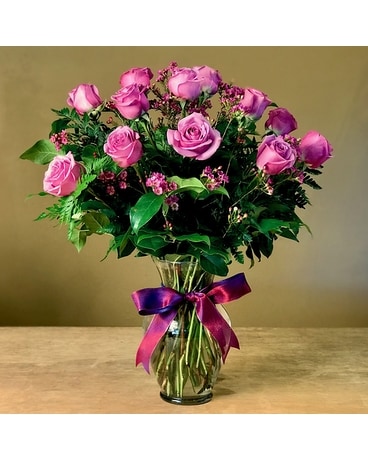 4 Dozen w/Ultra Prem Vase - $299.95